CRM for Dynamic Ship Supplier
With this Dynamic CRM from Microsoft and ShipCentric you can give your employees access to service and sales information regarding the ships you have been supplying with services and/or goods thoughout the years from your headquarters and from your different locations.
This CRM solution for the maritime industry is based on standard Microsoft software and the solution is fully integrated to the Dynamic Ship Supplier and the Dynamic Ship Chandler solution.
This way your sales reps and/or service agents don't have to call the office to get relevant information and communication (e-mails and documents) about the different ships.
The full integration gives the employees the needed information about the ship, e.g. showing where the ship is headed and information about next survey due and the last service order - and the name of the service agent handling the job, the last service report and other relevant communication about the ship and/or service orders: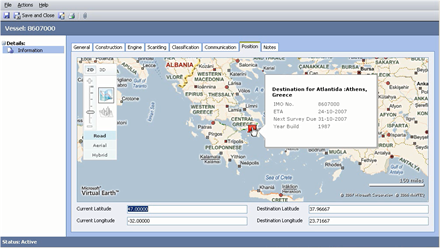 Contact ShipCentric below if you want to discuss how CRM for Dynamic Ship Supplier can help your company to become more efficient
Contact us